Interviews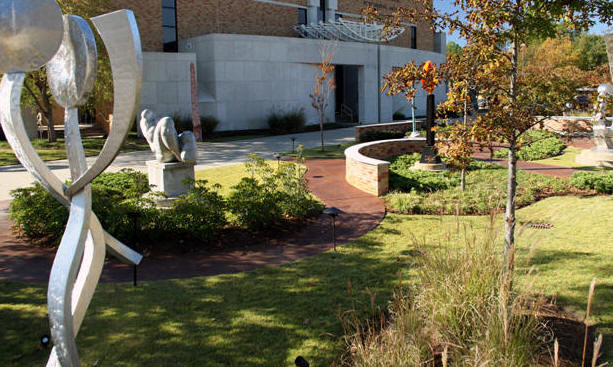 The Hazel and Jimmy Sanders Sculpture Garden in Cleveland, Mississippi, hosts a biennial sculpture exhibit. Each sculptor is interviewed regarding their work with these interviews made available to visitors to the Garden as well as to online visitors. http://thesculpturegardenms.com/all-artists-1/2015/5/12/john-ellis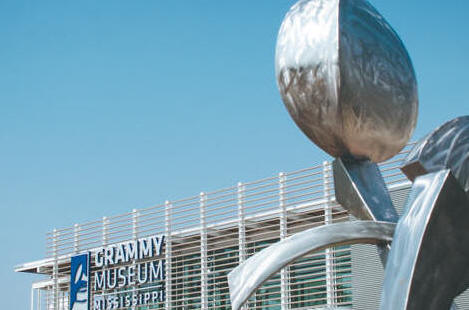 Cleveland, Mississippi is home to the new GRAMMY Museum® Mississippi. The Board of Directors, along with Delta State University and the Hazel and Jimmy Sanders Sculpture Garden, hosted a competition to select a group of sculptures for a two-year exhibit on the grounds of the Museum. The following video is from last fall shortly before installation. https://vimeo.com/151386413
Articles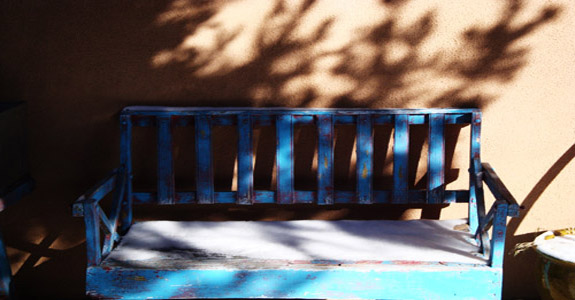 The following link directs you to the October 2010 issue of Architectural Digest. These pieces were made as part of a small series titled, "One Note Endless Variations." www.architecturaldigest.com/decor/2010-10/light_footprint_slideshow#5Slide
Essay
The Works of John Ellis
By Kevin Geary
John Ellis is a truly wonderful sculptor. His abstract sculptures seem to almost "fly" in some cases, with his stainless steel pieces moving and undulating like scarves, caught in a wind and floating independently, yet interwoven together. 
All his sculptures appear to evoke movement, not stasis; they are almost delicate, yet at the same time monumental. It is difficult to avert your eyes from his works as they are so amazingly engaging. They can stand to be inside (in a lobby to a grand building) or outside in a Park setting, fully complementing the natural and changing environment. 
His work somehow miraculously combines a sense of humanism, with the joy of nature. Many works of sculpture today are so static, heavy and almost dark (especially when cast in bronze). In contrast, Ellis's works are light, engaging, bright and uplifting to the psyche. His most recent works from 2012 capture this sense all the more.
We live in an age of anxiety, fear, a sense of loss and deprivation instead of optimism. The death of the "American Dream" is often asserted today. When seeing John Ellis's sculpture, one cannot help thinking that everything is possible; that freedom dances and weaves in the air and the space where his works are to be found. In that, his works are almost like a trip to an Indian shaman who gets rid of the worries and cares of his patients, relieving them of their "dis-ease." Seeing Ellis's sculptures is better than any anti-depressant, and will instill in the viewer a sense of renewed possibility.

© 2016 Property of John Ellis